This week, Bristol VR Lab is launching the first of its Tech Play Friday events. On every Friday each week until the end of August, anyone aged 18 or over who would like to come to the lab to use our equipment is welcome to do so. All we ask is that participants respect our residents and work at a reasonable volume.
Development experience is preferred but it's not essential. This is a chance to get hands-on with kit that's often hard to come by – it might be expensive, a developer kit, or simply something you haven't had the chance to get a go of yet.
If you would like to take part in a Tech Play Friday simply turn up on the day at 2pm. If you have any questions please get in touch at [email protected].
Each week will give participants the chance to experiment with a different piece of kit owned by the lab:
27th July – HTC Vive trackers
HTC Vive trackers are essentially little trackable "pucks" people can attach to anything they like. At this event you'll have the chance can try out some of the games that support the trackers out of the box and be given some time to figure out how to implement the trackers into the game engine of your choice.
3rd August – Perception Neuron motion capture kit
If you've ever wanted to experiment with motion capture kit then this is your chance. If you've had experience with this particular bit of kit before then it'd be great to have you come along to share your knowledge and have a play in our space. Maybe you've had a go of some other motion capture solutions and you're wondering if the Perception Neuron is any good?
10th August – Bristol VR Lab's Green screen
Bristol VR Lab is equipped with green screens on rails in the main HTC Vive and event areas. If the idea of playing around with some realtime mixed reality filming floats your boat then this is your chance to get hands-on. We've four high-powered PCs with HTC Vive Pros to use for this session, or if you're wanting to move around a little more, we have backpack PCs for use with the Vives too.
We're recommending the use of Liv for this session – for beginners it might be good to simply have a go with some pre-existing Liv-compatible games/software, while more experienced users might want to try out using the Liv Unity plugin with their own projects.
17th August – Ultrahaptics Touch Development Kit
Local tech wizards Ultrahaptics were recently kind enough to gift us with one of their incredible ultrasound-producing dev kits, and this session is the perfect chance to get yourself familiar with it. We'll specifically be looking at the Ultrahaptics Unity plugin for this event and seeing what we can make it do.
24th August – Microsoft HoloLens
The Microsoft HoloLens is another impressive bit of kit we're lucky enough to own at Bristol VR Lab and this is a wonderful opportunity to come and have a play. In this session we'll have a look at some of Microsoft's tutorials and see what we can make it do!
31st August – HTC Vive Focus
The HTC Vive Focus developer kit is a particularly difficult bit of equipment to get hold of. Currently only available in China or to specially HTC-selected developers it's an impressive, standalone, 6 degrees of freedom, inside-out tracking, virtual reality headset (mouthful we know). If you're wondering what that last sentence meant – you're able to use this VR device without a PC and walk around the room, properly tracked, without having to put sensors up and it won't behave like the "3DOF" Gear VR or Oculus Go.
---
Bristol VR Lab is located on the first floor of the Leadworks building on Anchor Square. The main entrance is via Bristol Aquarium with a doorbell on the left as you arrive.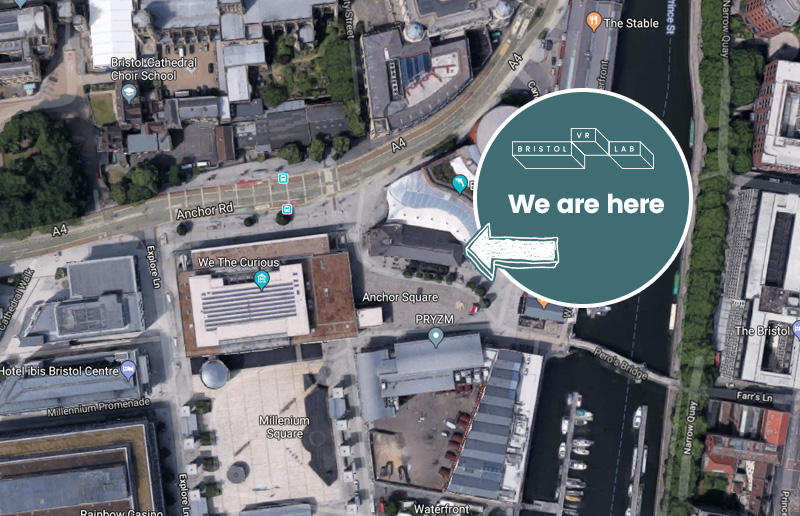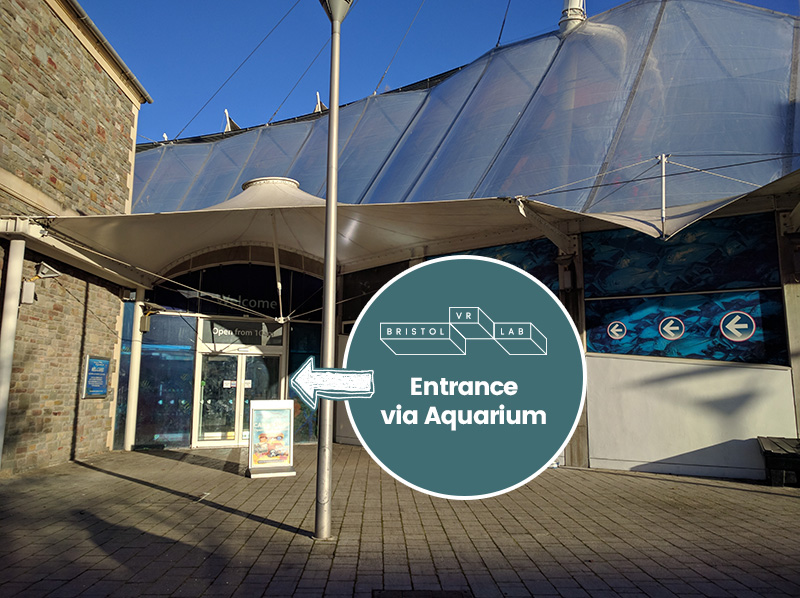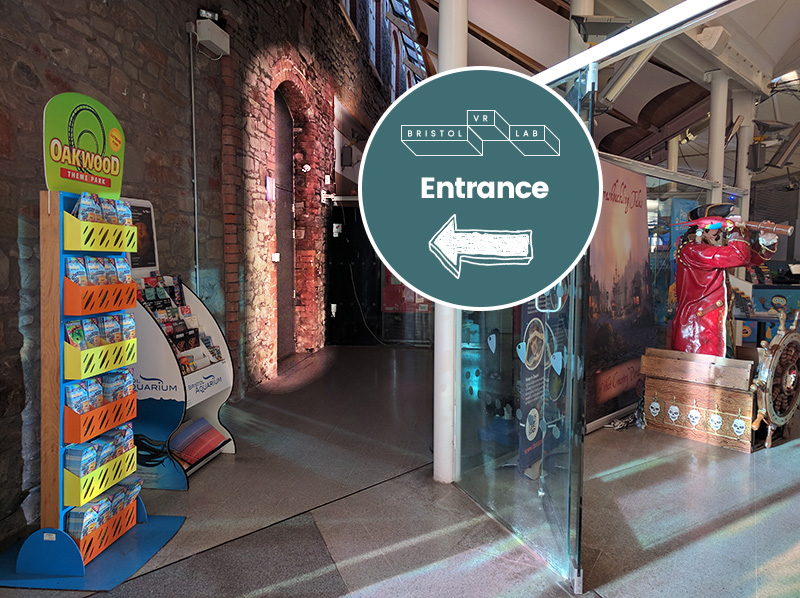 On entry to the lab there is a flight of stairs or a lift that may require support to use. Please let us know via email if you have any access requirements and we will be happy to assist you.